Electrical Division Kolkata Operation
Kolkata Operations having ISO Certificate Manufacturing Units at the two locations
Switchgear Unit at 14, Mayurbhanj Road, Kolkata – 700023. Established 1969 with 3.30 Acre land area.
Brentford Unit at P-25 Transport Depot Road, Kolkata – 700088. Established 1965.
Plant & Machinery
CNC – Turret & Break Press
Injection Molding M/C
COM – Pression Moulding M/C
10MT/5MT EOT crane
LV & HV Coil winding machine
Vacuum Impregnation Plant
Oven
MIG / TIG Welding machine
Testing Equipment
Travel Recorder
HV Testing Equipment
Spring testing/ speed measurement machine
Current injection testing kit
Conductivity test meter
Coil Turn / Gauge ratio check meter
Product Range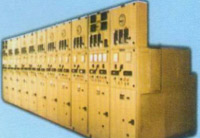 YULE Vaccuum Circuit Breker Panel
Features & Safety
Fully type tested and conforms to IEC 60298/IS
Suitable for capacitor switching & auto reclosing duty
HV & LV compartments are fully segregated
Advantage
Minimum operating linkages, noise and operating impact ensure low dynamic loading
Because of no fire hazards, breakers are suitable for use in Oil Refineries, Petrochemical complex, cement, paper industry
VCB is restrike free and hence it is ideal for Capacitor Switching duty.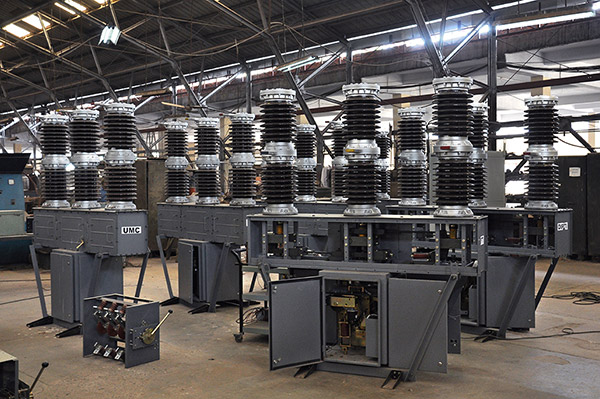 YULE Outdoor Porcelain Clad Vaccuum Circuit Breker
PCVCB is structure mounted easy to install vacuum switchgear for use in 12/ 36 kV system It is a porcelain clad construction like to conventional outdoor high voltage switchgear and is a Gang operated triple pole circuit breaker fitted with reliable and proven vacuum interrupters.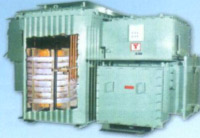 Dry Type Transformer ( UPTO 11KV, 1.6 MVA)
Dry Type Transformers have been manufacturing nearly 20 years are mainly were Class 'C' & 'H" insulated with polyester / silicon varnish impregnation.
Range 100 KVA upto 1600 KVA with a system voltage 12 kV maximum.
Advantages – No Fire Risk, Lighter in weight, Efficient noiseless operation, No soak pit for oil.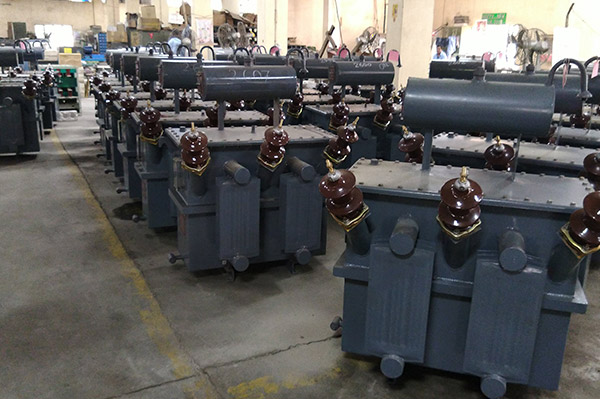 Distribution Transformer ( UPTO 32KV, 2.5 MVA)
Distribution Transformer Range upto 2500 KVA with a system voltage 33 kV maximum.
Advantages
Provision for Tap Changing Copper wound, having low loss design
Short Circuit proof design
Oil immersed type with radiator arrangement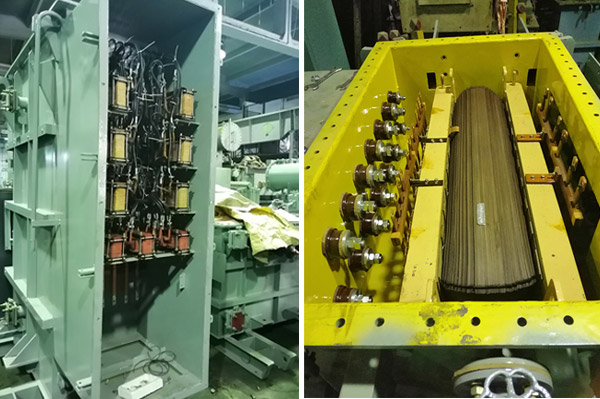 HV-LV Combined Automatic Voltage Regulator
AVR save energy by automatically correcting the voltage to the rated value and reducing total loss of the connected electrical system.
Range
HV-LV Combined AVR with in-built Transformer upto 3.0 MVA, 33kV.
HV-HV AVR upto 7.5 MVA, 33kV
Advantages
Suitable for balanced/ unbalanced load.
No wave form distortion and Impulse & dynamic short circuit tested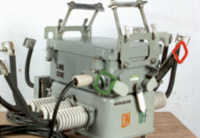 12KV SF6 Capacitor Switch
It is pole mounted, SF6 gas fillied, light weight, outdoor type, automatic switch which will close or disconnect capacitor banks automatically according to load current setting.
Application Standards : IS 9920
Class : Outdoor Pole Mounted SF6 gas
No. of Poles : 3 (three)
Interrupting Medium : Gas filled
Rated Maximum Voltage : 12kV
Rated frequency current : 50Hz, 200A
Maximum Capacity : 600KVAR at 11KV for capacitor Bank
Current transformer ratio : 150/5 or 200/5 Amps.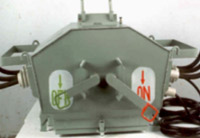 12KV Auto Recloser
12 KV Auto Reclosers are used in many SEBs for fast & automatic restoration of supply following transient fault in the system.
Application Standards : IEC 694, ANSI C37.60
Type : Outdoor Pole Mounted
No. of Poles : 3 (three)
Interrupting Medium : Vacuum
Rated Maximum Voltage : 12kV
Rated frequency current & voltage: 50Hz, 400A & 75KV
Operating Mechanism(Close/ open) : Manual / Solenoid
Control Supply : 110V from 11kV/110V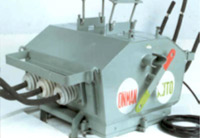 12KV Sectionaliser
It is Outdoor, pole mounted, Vacuum break, automatic fault indicating device which have dual functions of reclosing and sectionalizing against fault on 11KV rural distribution network for voltage up to 12 KV, 400A
Advantages
Fault indicating device indicating exact location
Isolation of the faulty section automatically
Pole Mounted type, Maintenance Free