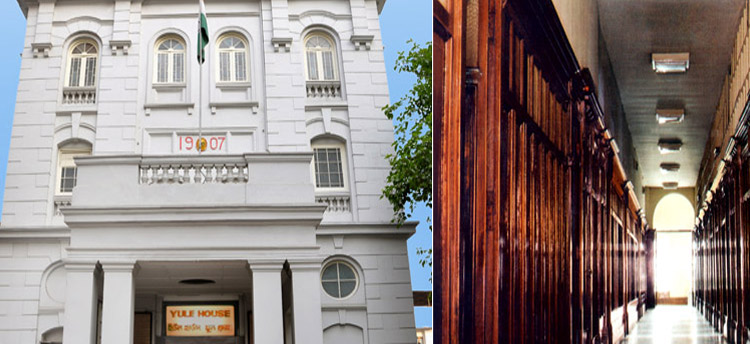 GROUP BUSINESS
Andrew Yule & Co. Ltd.
Engineering Division
Industrial Fans & Blowers, Air Pollution Control Equipment, Water Treatment Plants, Tea Processing machinery, Engineering Turnkey Contracts.
Location : Kalyani, West Bengal
Electrical Division
Power & Distribution Transformers, HT Switchgears & LT Control Gears, Flame Proof Switchgears, Voltage Regulators & Rectifiers, Plant Communication, Fire Alarm & Detection System.
Location : Switchgear & Breantford Unit at Kolkata Transformer & Switchgear Unit at Chennai.
Tea Division
Bulk Tea (CTC & Orthodox).
Location : West Bengal (5 Tea Estates) : Mim Tea Estate at Darjeeling, Karbala,Banarhat, Choonabhutti and New Dooars Tea Estates at Dooars.
Assam (10 Tea Estates) : Khowang, Bhamun, Hingrijan, Basmatia,Desam, Tinkong, Rajgarh, Hoolungoorie, Murphulani and Bogijan Tea Estates.
Tide Water Oil Co. (India)
Automotive Lubricants - Veedol Range, Lubricants, Greases - Automotive & Industrial.
Webfil Ltd.
Digital Micro Radio Telecommunication Network, Fibre Optic Communication System, Multiplexures & Message switching Systems, Complete range of services for Telecommunication Network.

Filaments for GLS Lamps, Cathodes for Fluorescent Lamps.
Yule Financing & Leasing Co.
Loan Syndication, Capital Restructuring, Financial Reengineering, Management in Insurance for Mid Cap Business Unit, Corporate Advisory Services.
Hooghly Printing Co. Ltd.
Multi-Colour Offset Printing.